The World Expo is one of the oldest and biggest events globally. Held in a different city every 5 years for a span of 6 months, it is an international affair for nations to showcase the best that the world have to offer.
Featuring new technologies and innovations in different sectors, every rendition of the World Expo has its highlights and it is fascinating to see how some of these have evolved over the years. Due to the ongoing effects of the COVID-19 pandemic, the World Expo 2020 will be held at the Dubai Exhibition Centre in the United Arab Emirates from 1 Oct 2021 to 31 Mar 2022.
The theme for the 2020 iteration is "Connecting Minds, Creating the Future". This will be the largest ever event held in the Arab world, with over 190 participating countries and millions of visitors worldwide.
Notably, C Square has collaborated with partners to create and build a number of dynamic exhibits at World Expo 2017 Kazakhstan. We designed and built Vietnam's country pavilion, and worked with Thai company Index Holdings to build Thailand's country pavilion. Additionally, we worked with South Korea-based company Sigong Tech to build a two-storey Thematic Pavilion, which featured a kinetic light show that depicted the creation of the universe from the Big Bang. The second floor housed a number of innovative exhibits on autonomous vehicles, alternative fuel and a smart pedestrian crossing that converts energy to power its own traffic lights.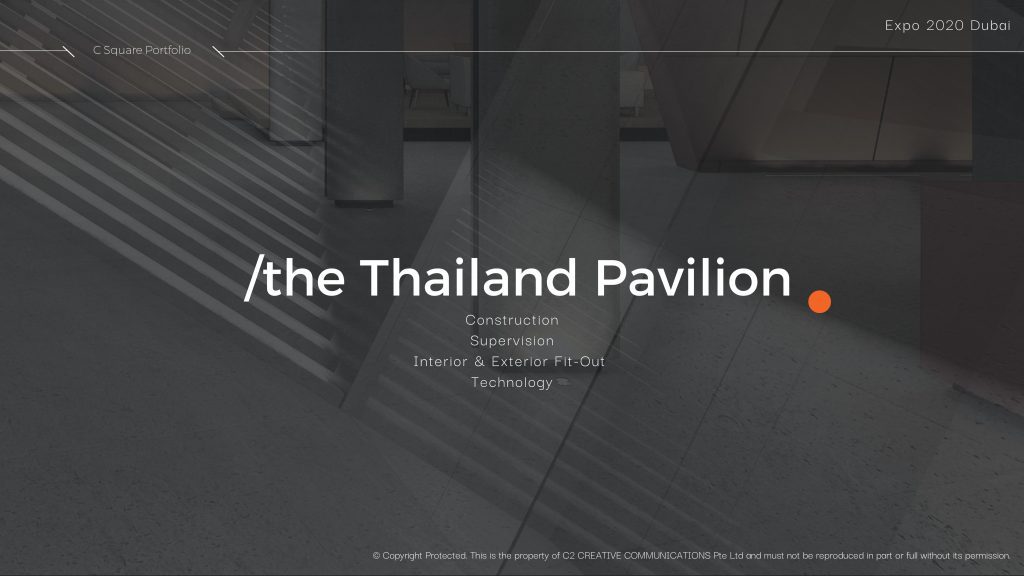 For the World Expo 2020, C Square has already been contracted for a number of exhibits such as the building of country pavilions for Thailand and Uzbekistan, and to provide them with both project management and multimedia support. Our expert management team will be running the operations for the Uzbekistan pavilion for 6 months and provide project management support for the Russia pavilion.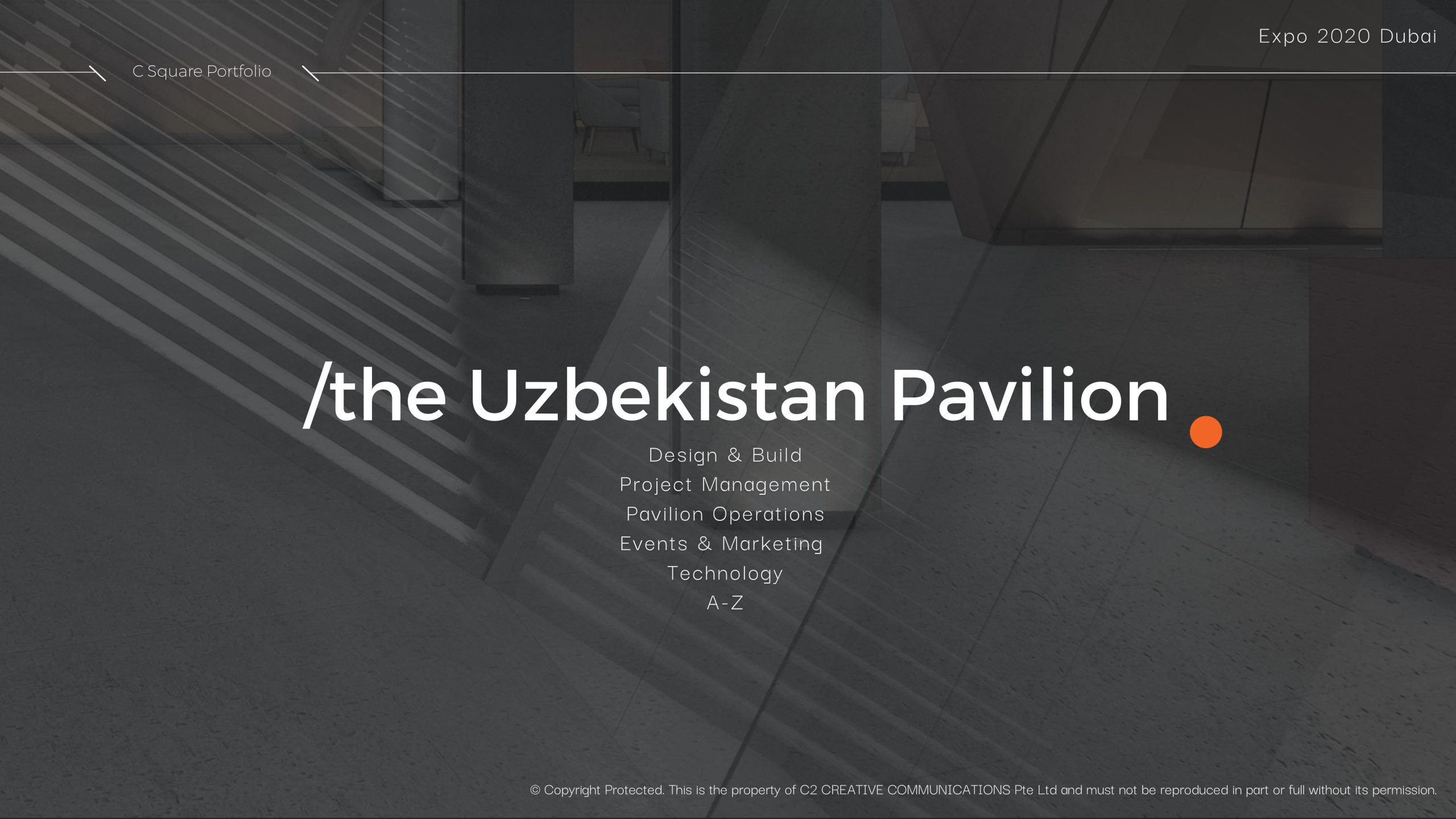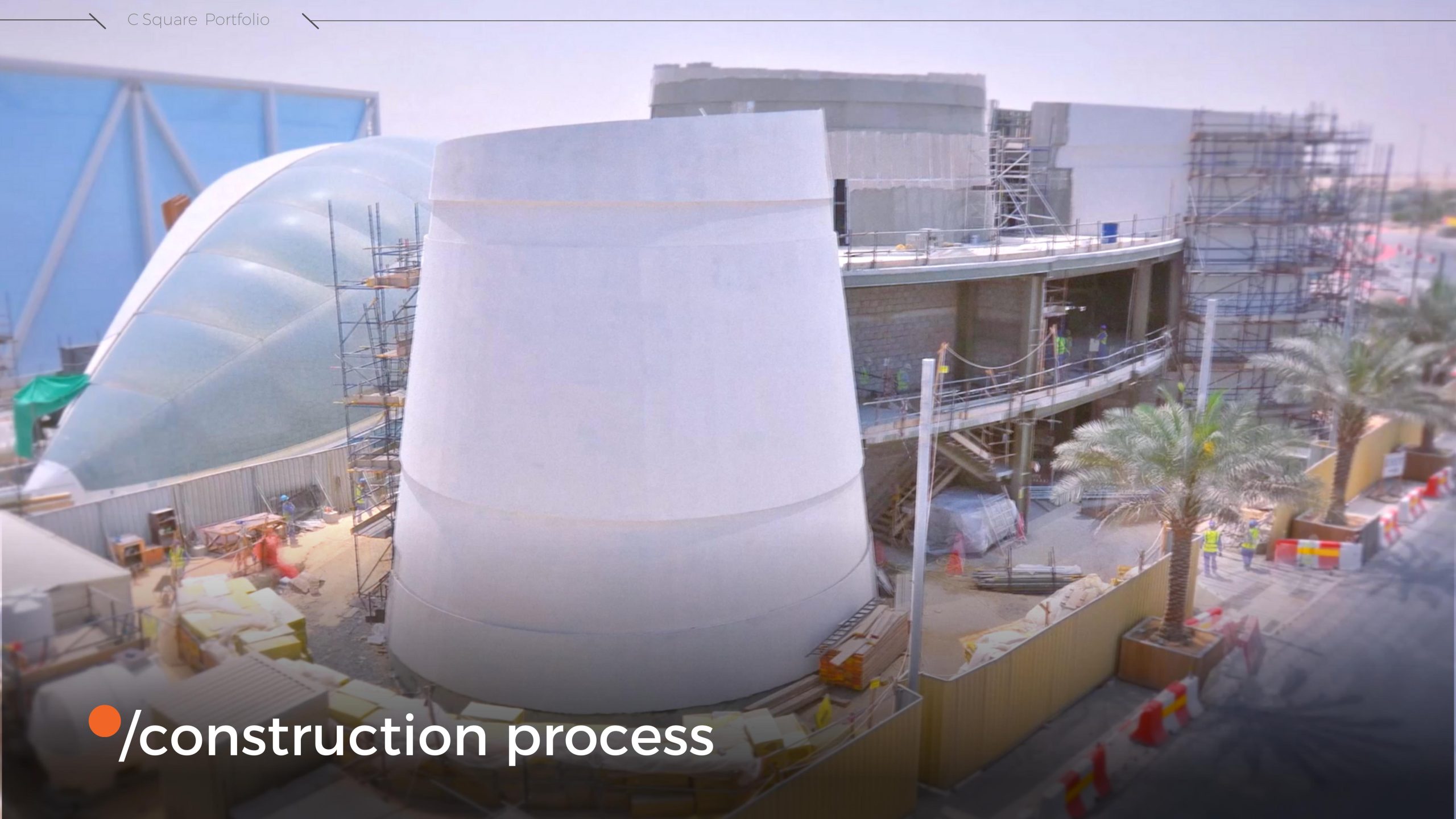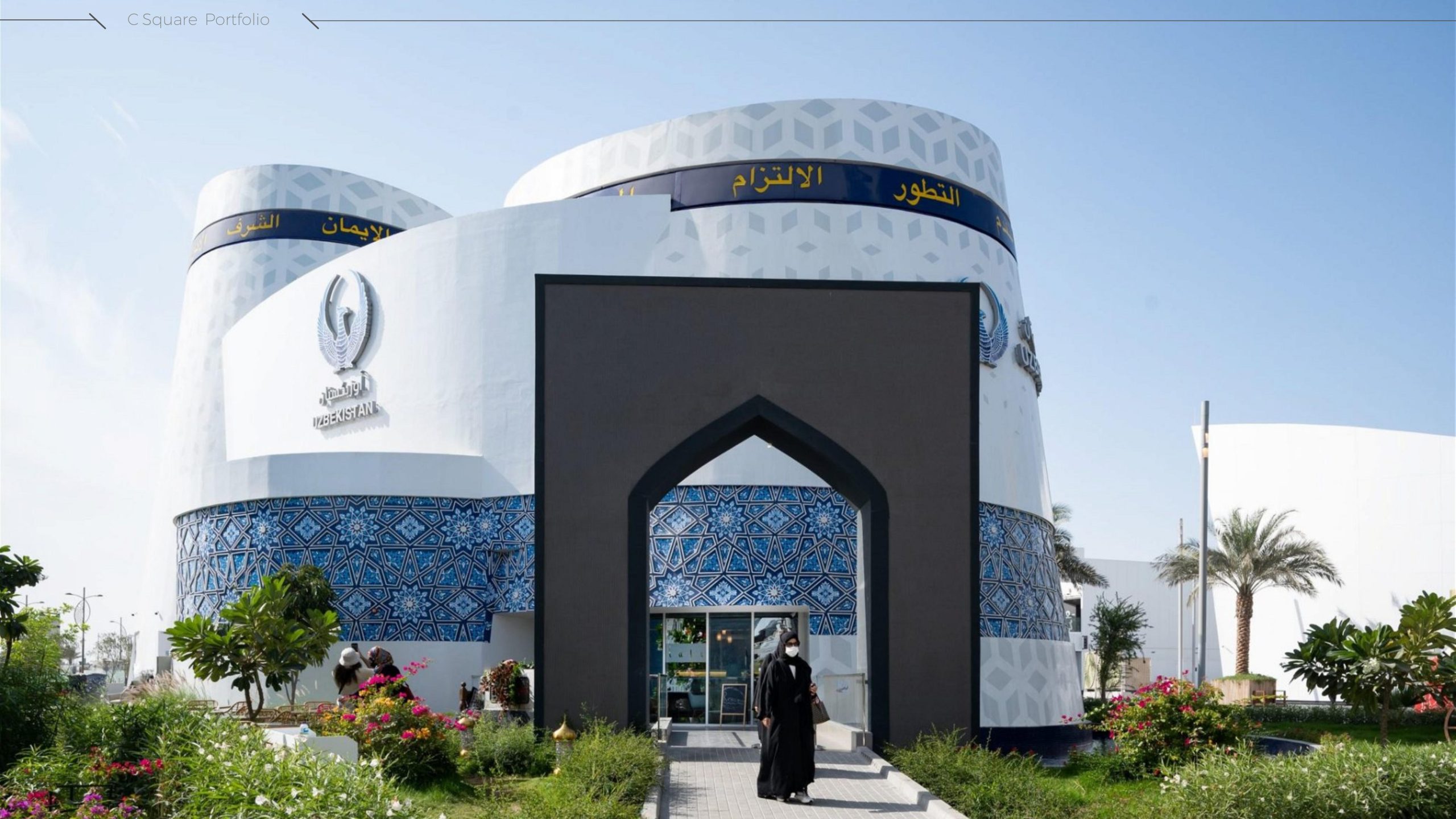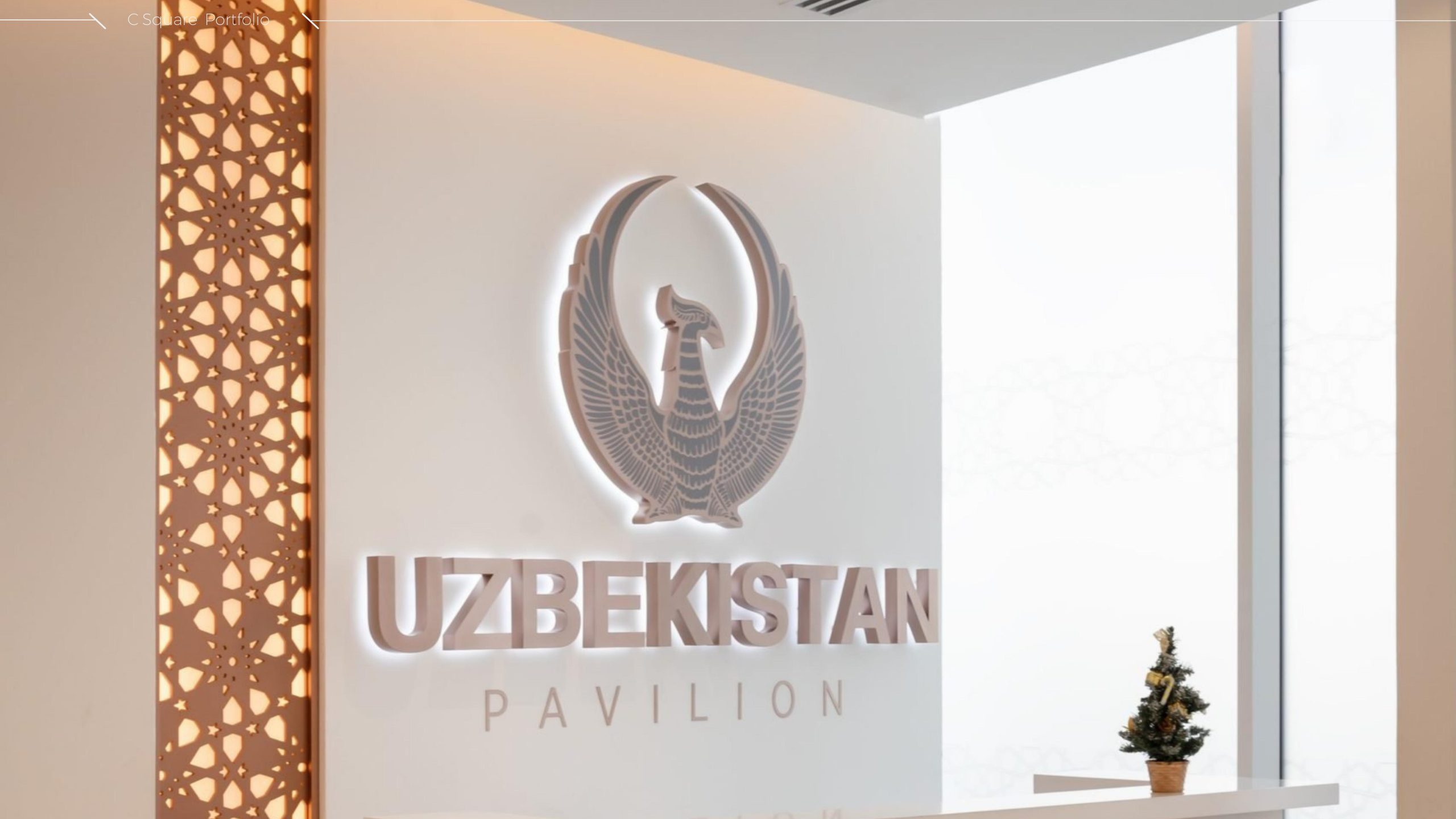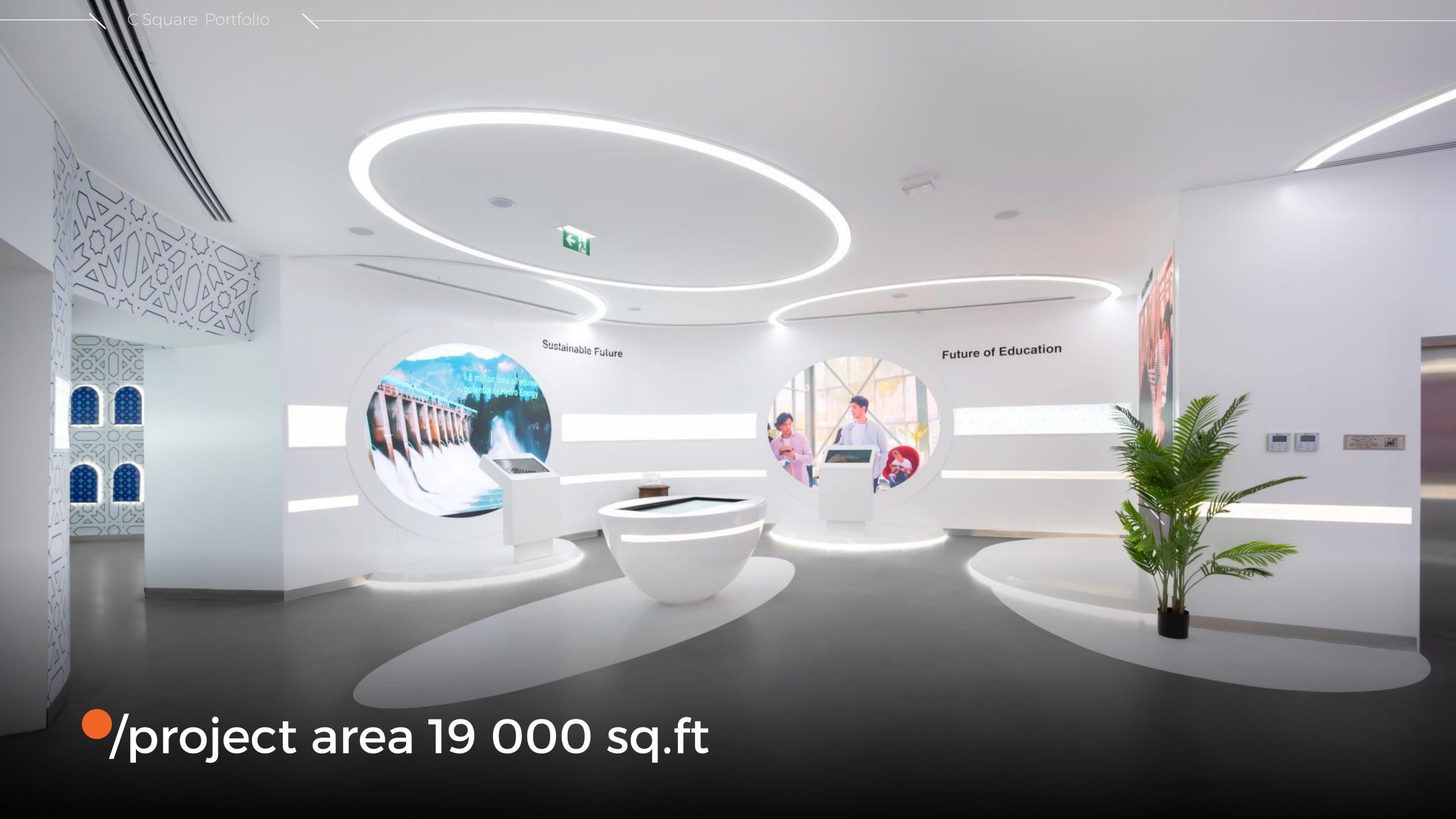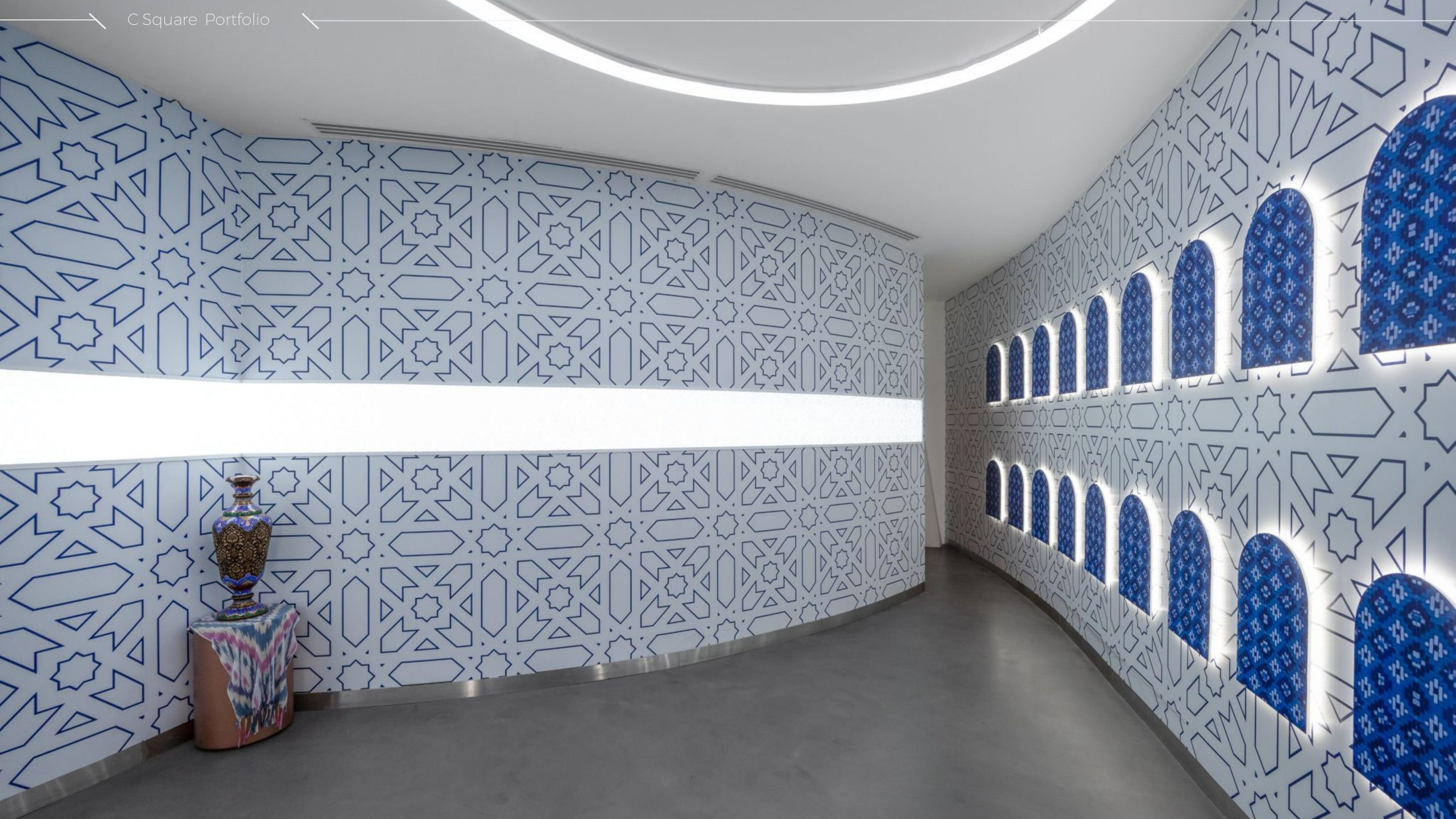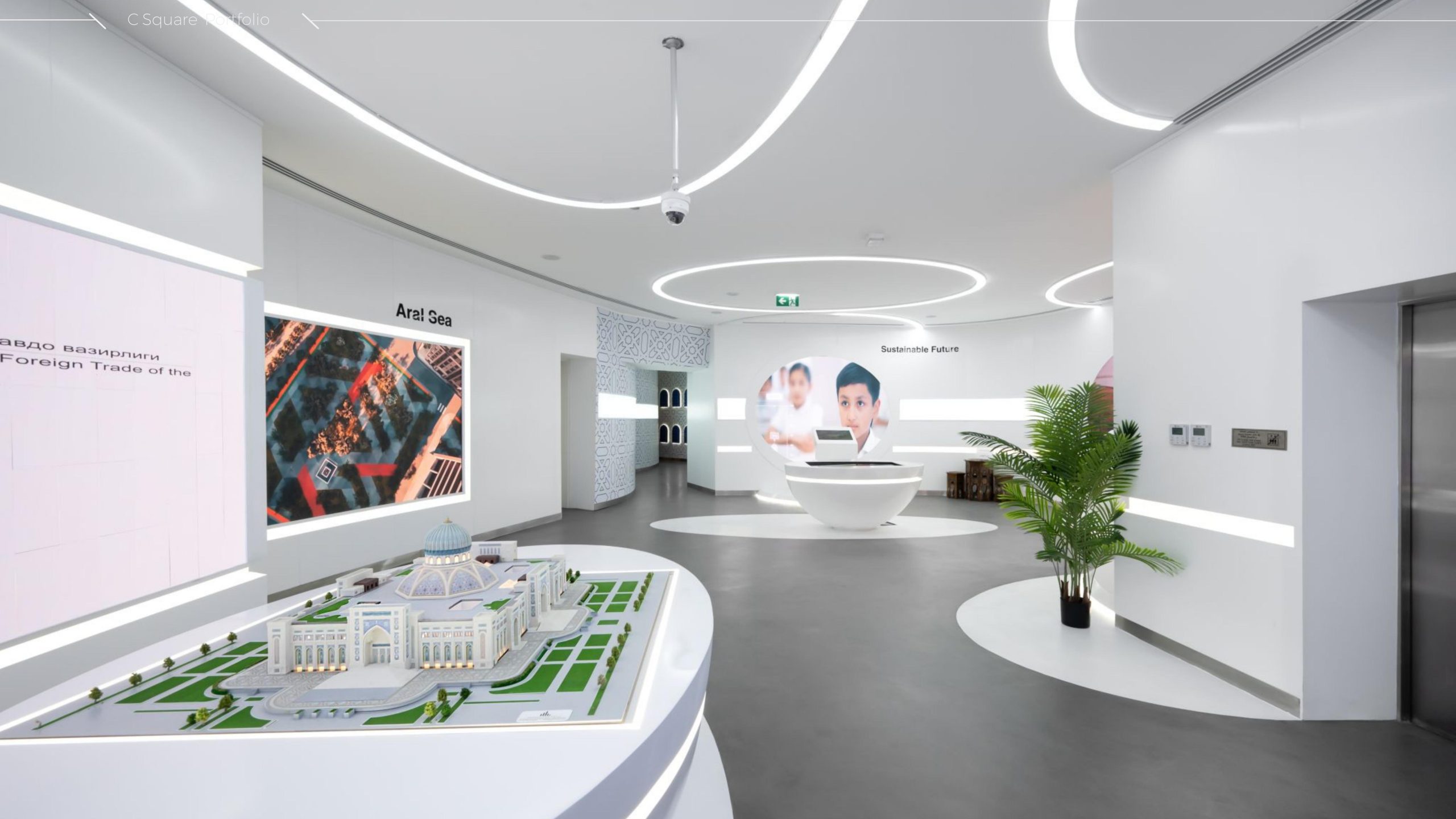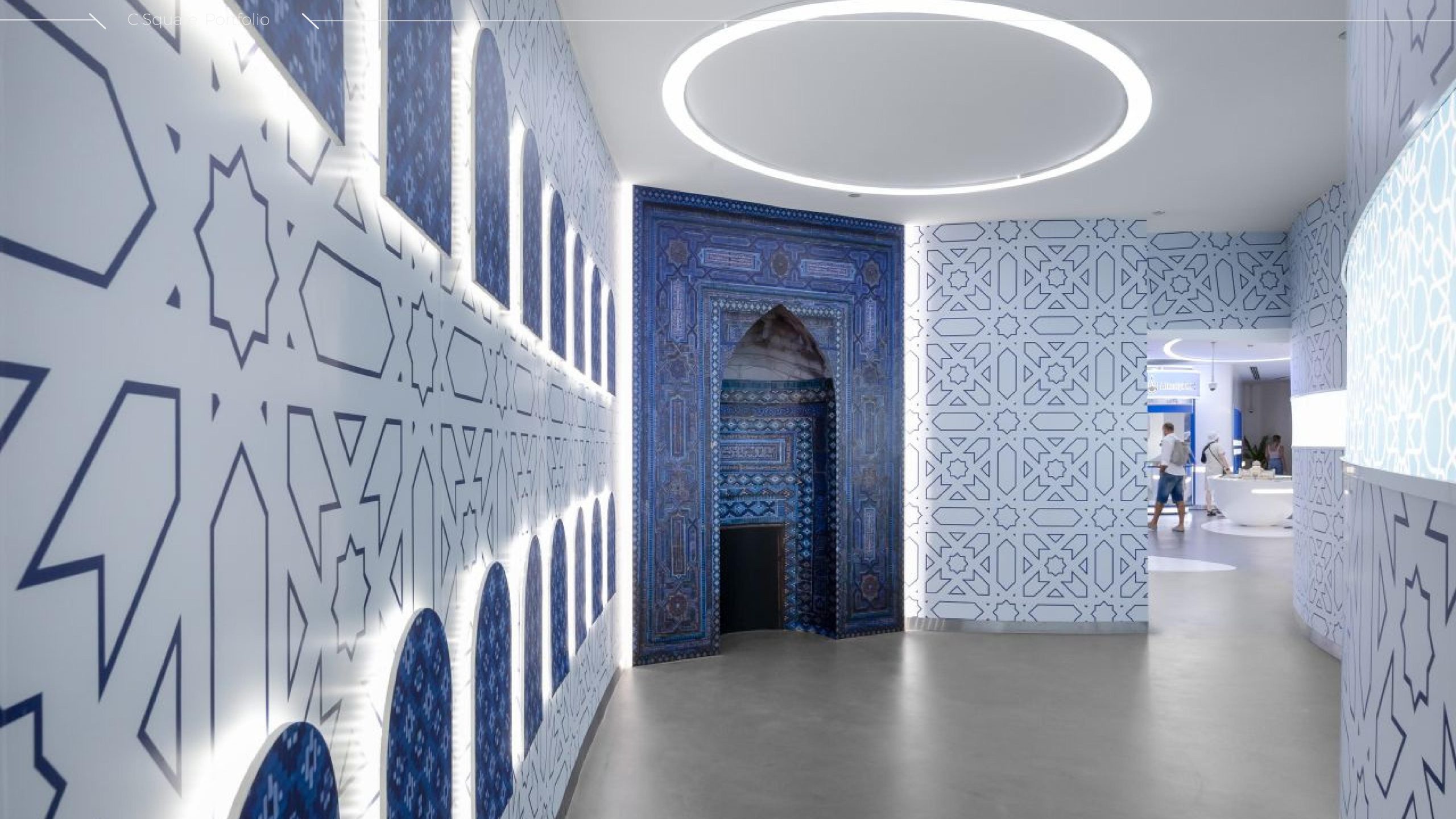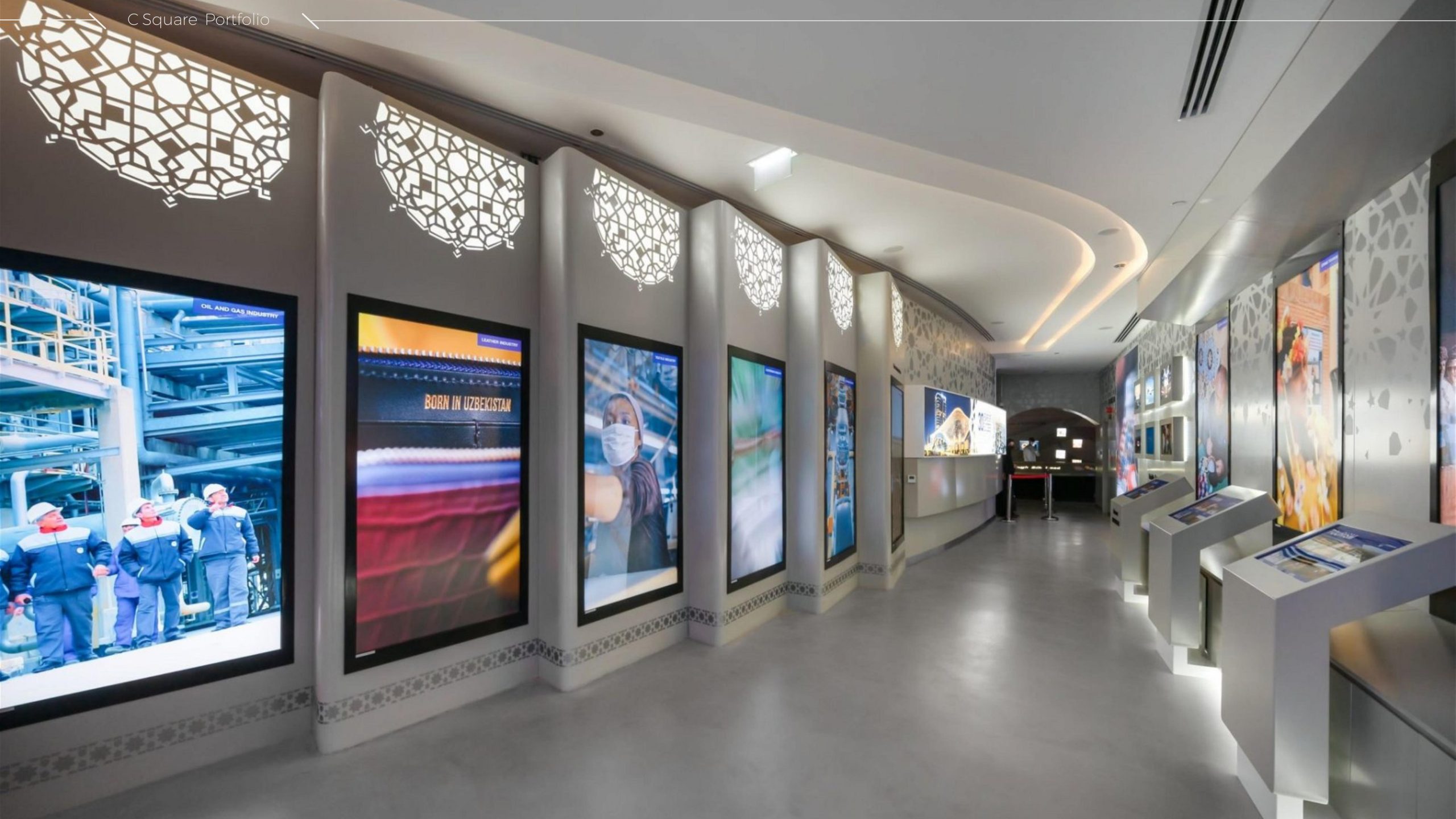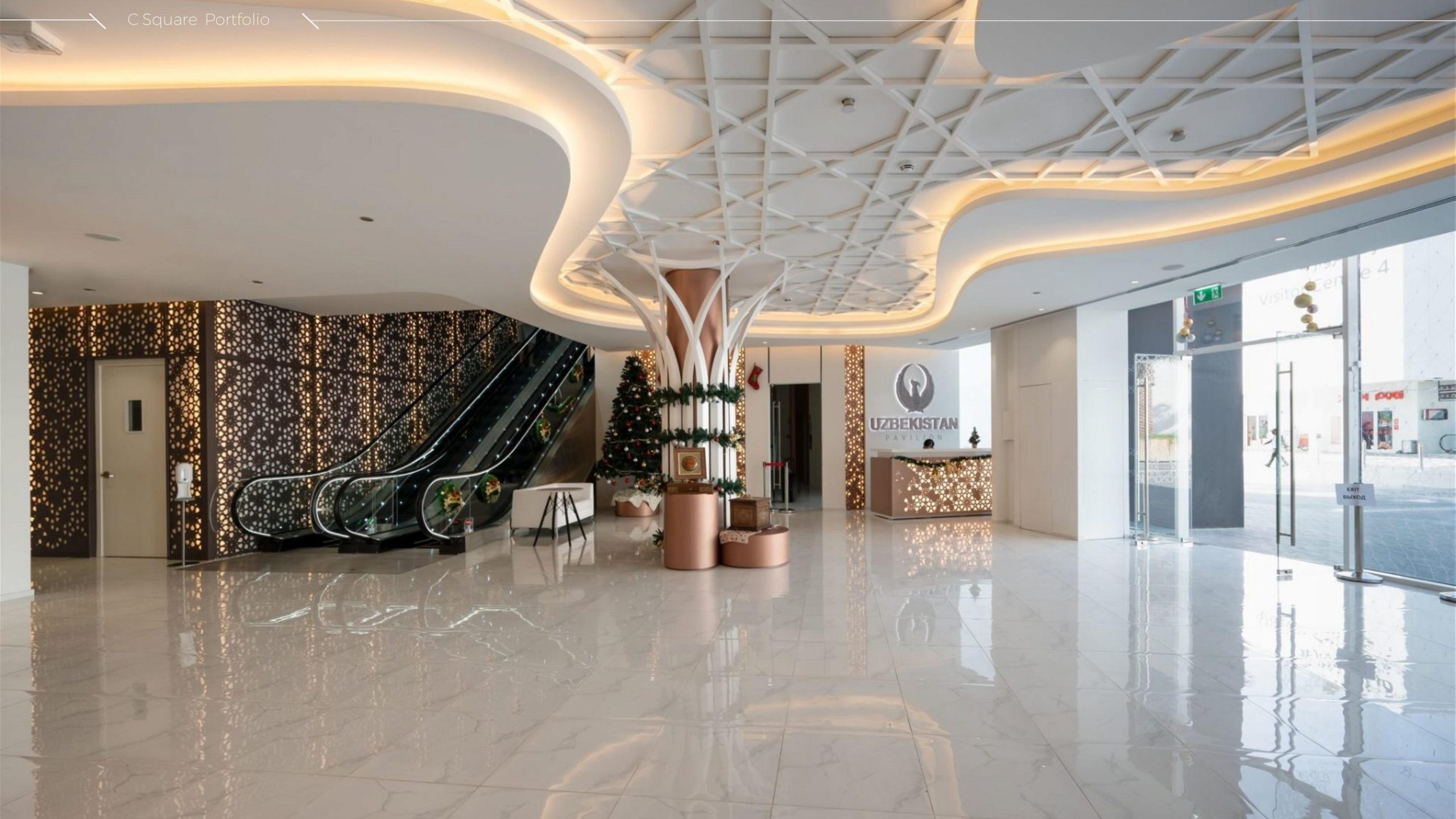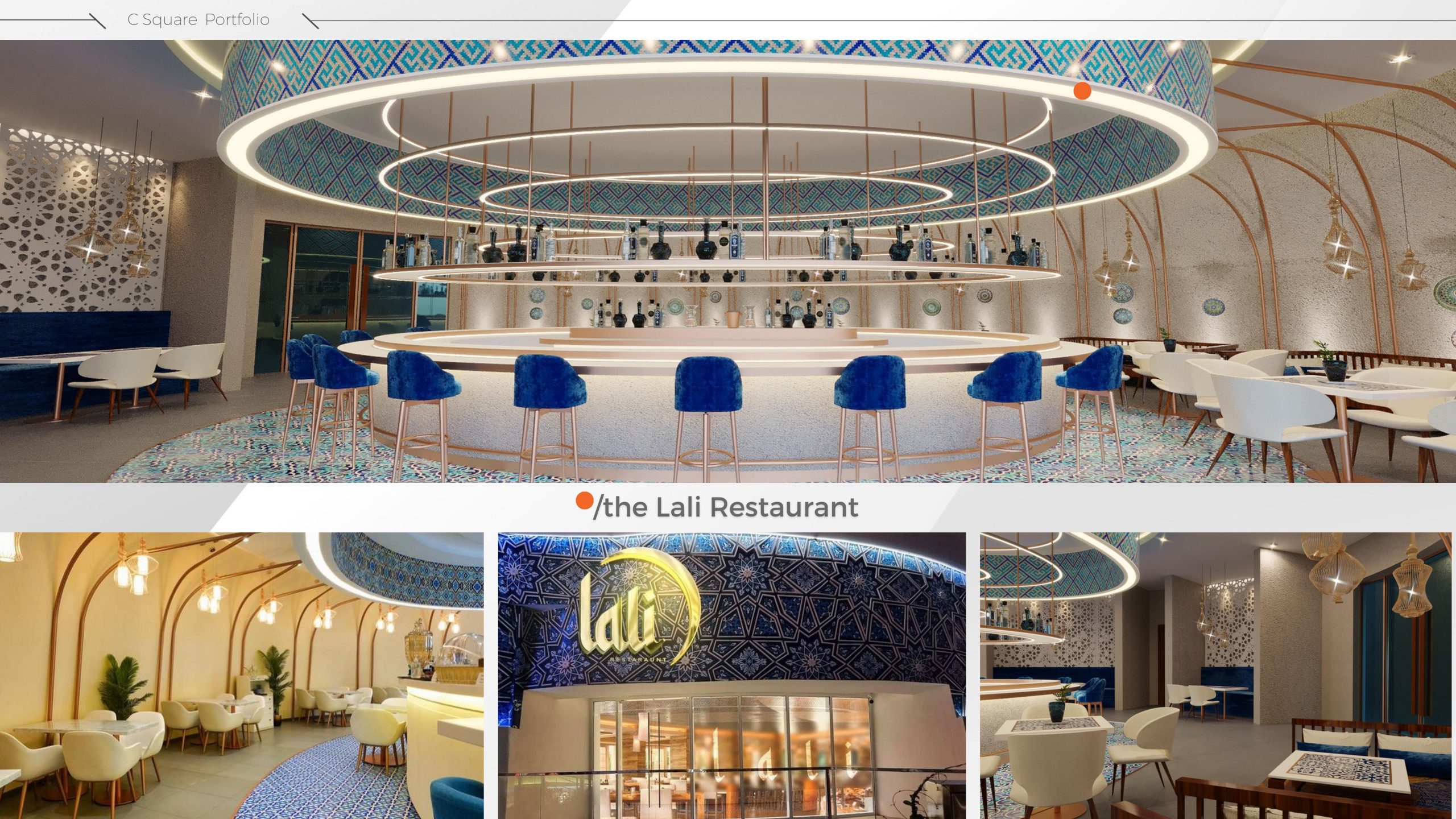 World Expo 2020 is structured with the narrative of "Connecting Minds, Creating the Future", the layout of the event space embodies that rhetoric and is neatly organised into three districts. These are the sustainability district, mobility district and opportunity district.

Sustainability district
The Sustainability District carries with it the vision of a future where communities around the globe take tangible, sustainable actions to protect and preserve the world around us and co-exist in balance with Planet Earth. Exclusive to the sustainability district, you'll see some of the world's most advanced technology in action and steps that countries are taking to champion sustainability via the use of advanced technology.
Experience the future of sustainability by strolling beneath solar energy and water condensing 'trees', alongside water flowing through traditional 'falaj' irrigation channels. Or explore the coral reefs that hammour fish consider home from the unexpected viewpoints of artists, scientists, schoolchildren and fishermen.
Take in the sights, sounds and scents of the Amazon basin in the Brazil Pavilion and discover the country's rich biodiversity, alternatively, enter a miniature world at the Netherlands pavilion to discover an integrated climate system that harvests water, energy and food through innovations and a vertical farm.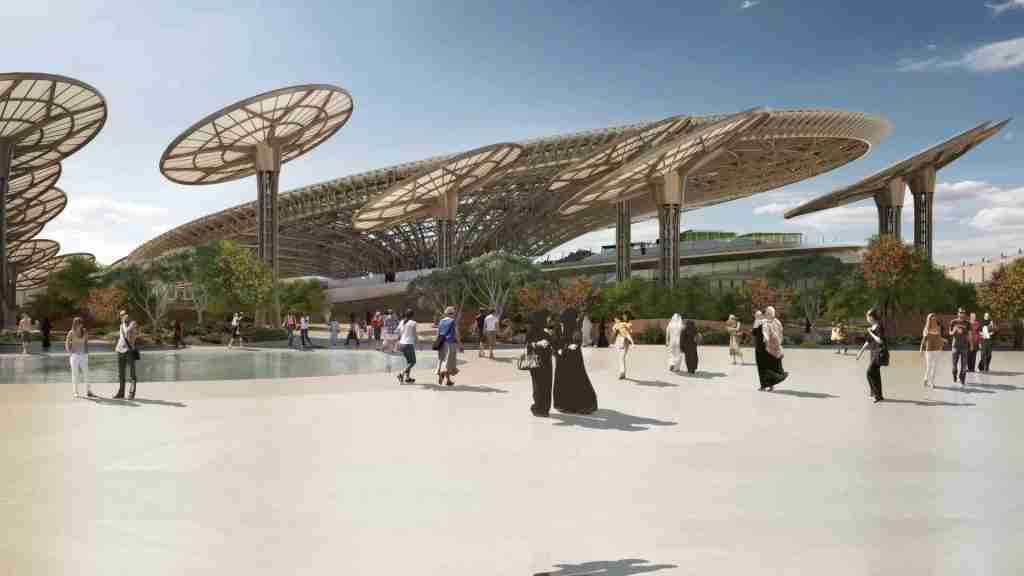 Mobility district
The Mobility District takes on a futuristic tone, emphasising the world we live in, defined by the limitless connections we make. Explore horizons that drive human progress, as mobility continues to transform the way we live, connect with people, understand different cultures, and exchange knowledge and ideas.
Experience how the Mobility District creates connections to drive the world forward, breaking down the divide between the physical and digital worlds to build a harmonious, global society where information, ideas and goods are exchanged faster than ever before.
Experience cutting-edge mobility technologies by riding in autonomous vehicles and learning about the latest developments in space exploration, including the UAE National Space programme and the Emirates Mars Mission. Otherwise, satisfy your futuristic fantasies by taking time to view innovative mobility devices that are in action on a 330-metre track that runs both underground and out in the open.
The mobility pavilion seeks to explore new frontiers and make greater leaps through digital connectivity. Navigate the vast and expandable timeline of the universe in the Australia pavilion, built on 60,000 years of innovation, look through time and space through the eyes of the first astronomers in the beautiful Land Down Under.
Witness the works of creative minds in Russia's pavilion, where constant movement is a guarantee of successful development and end it off with a tour at the Republic of Korea's pavilion, where a mix of virtual and reality experiences will accompany you on your trail to discover unique and dynamic architecture of tomorrow.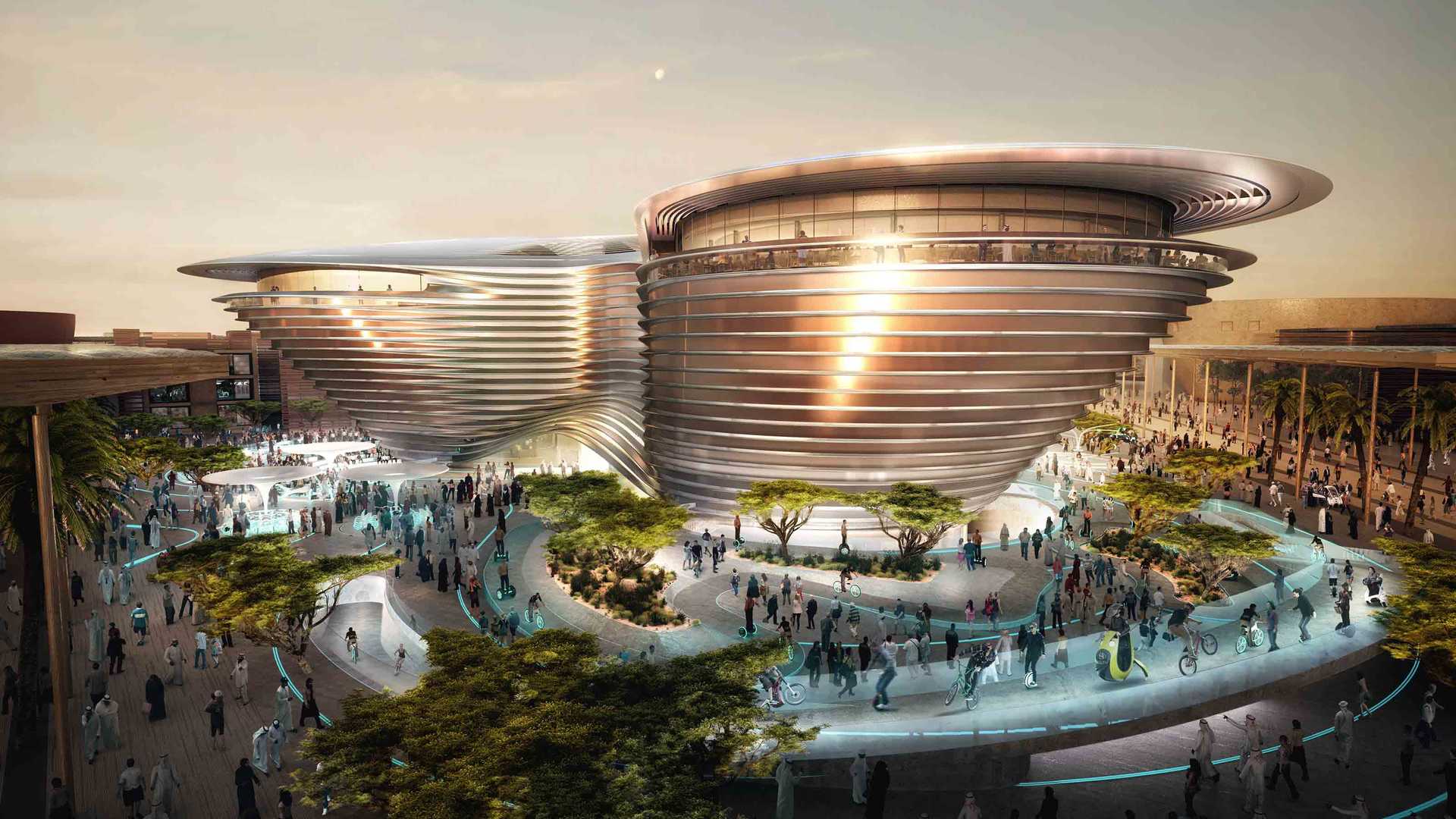 Opportunity District
To unleash your inner techie, discover life-changing innovations and experience a truly connected high-tech world in the Opportunity District, witness how our lives and actions are interconnected and meet the people around the globe who are working hard to transform dreams and aspirations into the realities of tomorrow, be empowered to shape the future by unlocking the potential within yourself.
Create meaningful connections, interact and exchange ideas with others and connect with changemakers to make new discoveries. Stay inspired by meeting social innovators who are making measurable changes to make an impact on people's lives across the world and participate in activities specifically designed with youth empowerment and skill-building in mind.
The Opportunity Pavilion builds on the rich urban history of the "plaza" and its universal significance as a place for people to connect across age, language and culture, to celebrate our shared human experiences.Some of the other experiences you can enjoy in the Opportunity District pavilions include co-creating with AI at the UK pavilion, where you can continuously contribute to a changing collective message on the building's facade and innovate for a shared future. The Ukraine Pavilion is centred around the theme of building a balanced world and offering innovative technological solutions that strive to build smart lives, smart thinking and smart feeling. Otherwise, take a breather and go for a hike at the Switzerland pavilion to discover how they are responding to the challenges of tomorrow.

Objectives of World Expo 2020
World Expo 2020 Dubai is a melting pot of cultures and is host to a whole spectrum of experiences. From conducting business, appreciating latest trends in arts and culture to exclusive previews of the architectural visions of tomorrow. For most attendees, forging agreements and attracting investments would rank high on their list as this is a great way to create tangible opportunities and stimulate innovation among key stakeholders. However, World Expo 2020 is so much more than that. Hosting millions of visitors from 190+ participating countries, World Expo 2020 can facilitate collaborations by offering a unique Business Matchmaking app, coupled with word-class event spaces to build the beginnings for new partnerships.

What to expect
Entertainment: We bet that you've never celebrated like this before! Heighten your senses, with everything from opera to A-listers, pop-up theatres to flash mobs, and parades to national day celebrations.
Arts & culture: From Al Wasl Opera to a diverse range of installations, artistic creations, workshops and performances, you'll be engulfed in a realm of contemporary creativity. Go down a creative journey of contemporary art with the works of visionary and leading artists curated through the lens of Ibn al Haytham's revolutionary theories.
Future of food: Dive into the future of food, where your senses know no boundaries and taste has no borders. See how technology will change the way food is sourced, prepared and cooked. Take a trip down to the multisensory restaurant where never before seen innovative technologies and amazing cuisines could be a staple on your plate in the decades to come. Alternatively, opt for a futuristic experience by travelling on the Spice Route, using incredible visual technology in a dining experience centred on the flavours that inspired dishes in the region and beyond. In Terra – The Sustainability Pavilion, discover a menu designed around the planetary health diet, which could help manage precious limited food resources
Architecture: Experience countless architectural marvels in one place – from the world's largest 360-degree projection surface to over a hundred unique country pavilions. To learn more about sustainable designs and building technology, opt for an insightful behind-the-scenes tour to learn more. Catch an exclusive screening on the ceiling of the Al Wasl dome, it is the largest 360-degree projection surface in the world, almost as wise as two Airbus A380s wing to wing.
Education programmes: The World Expo 2020 strives to make the world your classroom by connecting students and teachers throughout the UAE for a once-in-a-lifetime learning and cultural experience.