World Travel Market (WTM) London is the world's leading international travel trade event which offers unparalleled opportunity and growth potential for inbound and outbound tourism professionals. It is a hub of business, knowledge, and partnership opportunities, featuring top companies in the hospitality, tourism, and travel industry, as well as influential tourism destinations, innovative travel technology providers, and airlines.
C Square has offered its services to companies participating in WTM London in the past and 2022 was no exception – we were given the incredible honour of conceptualising, designing, and building booths for some reputable clients at this premier event.
Client : Abu Dhabi Tourism
At C Square Creative Communications, we understand the power of elevating stories, and translating them into engaging experiences. Abu Dhabi Tourism trusted us to create a powerful, unforgettable journey through the city's breath-taking attractions. Our team was able to do this by conceptually designing, strategically planning, and meticulously executing a bespoke exhibition.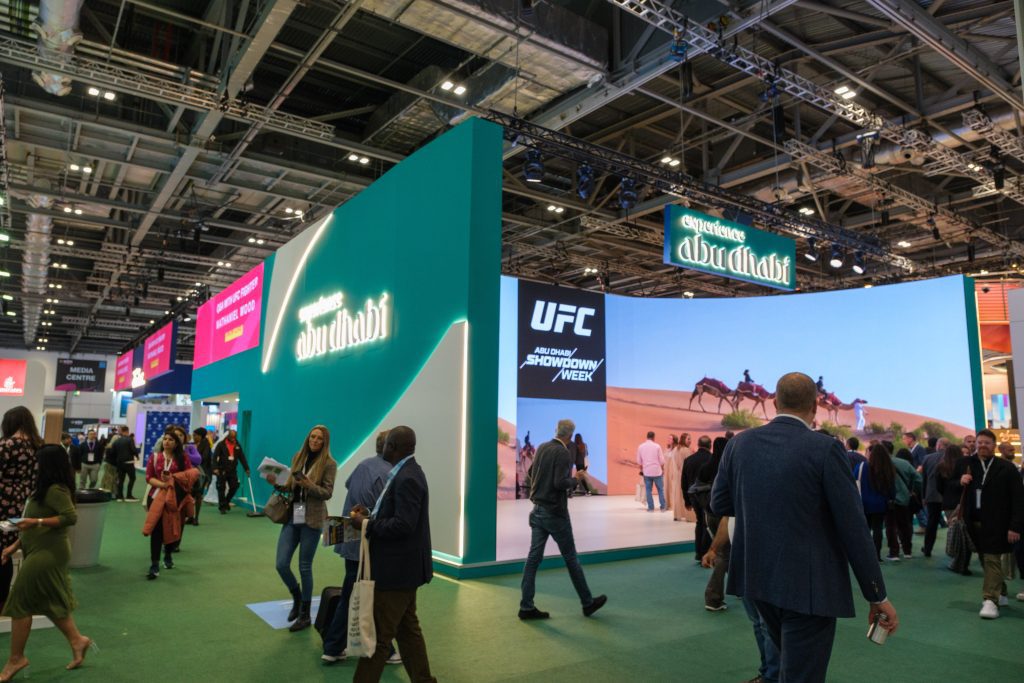 At the heart of the installation was curved LED features, which effortlessly led the audience through the array of Abu Dhabi's tourist attractions. We worked closely with Abu Dhabi Tourism to bring their vision to life and build a captivating display. C Square's task was to help them promote Abu Dhabi as a vibrant and lively city where one will never be without something to do. Beyond the city, the desert landscape and where lush green oases are open for exploring, and thus, what better way to showcase the sights and sounds than to tell their story via a video presentation on a huge screen.
C Square is proud to have established a successful reputation for delivering customised installations that have the power to transform experiences.
---
Client : Qatar Tourism
Scope of work
Conceptualisation to build up and tear down of booth
3D Goggles for an immersive experience, 10m long LED installation
Plan, coordinated and organised event programmes and interviews
Coordinated with Qatar partners
At C Square, we understand the importance of investing in interactive marketing experiences to promote a destination like Qatar. That's why we proposed a one-of-a-kind walkway, complete with LED installations on each side, designed to capture the hearts, minds, and imaginations of visitors with visual storytelling. This modern, functional space takes visitors on a journey that immerses them into authentic Qatari culture, history, and family-friendly entertainment, showcasing the true potential for fun and excitement of the city, and to go one step further, visitors were almost treated to a 4D experience where we enhanced the visitors' experience by showcasing Qatar's unique local produce/products to give the target visitors a more personal experience of the country. All these, leaving the visitors a lasting impression as they stepped out of the booth.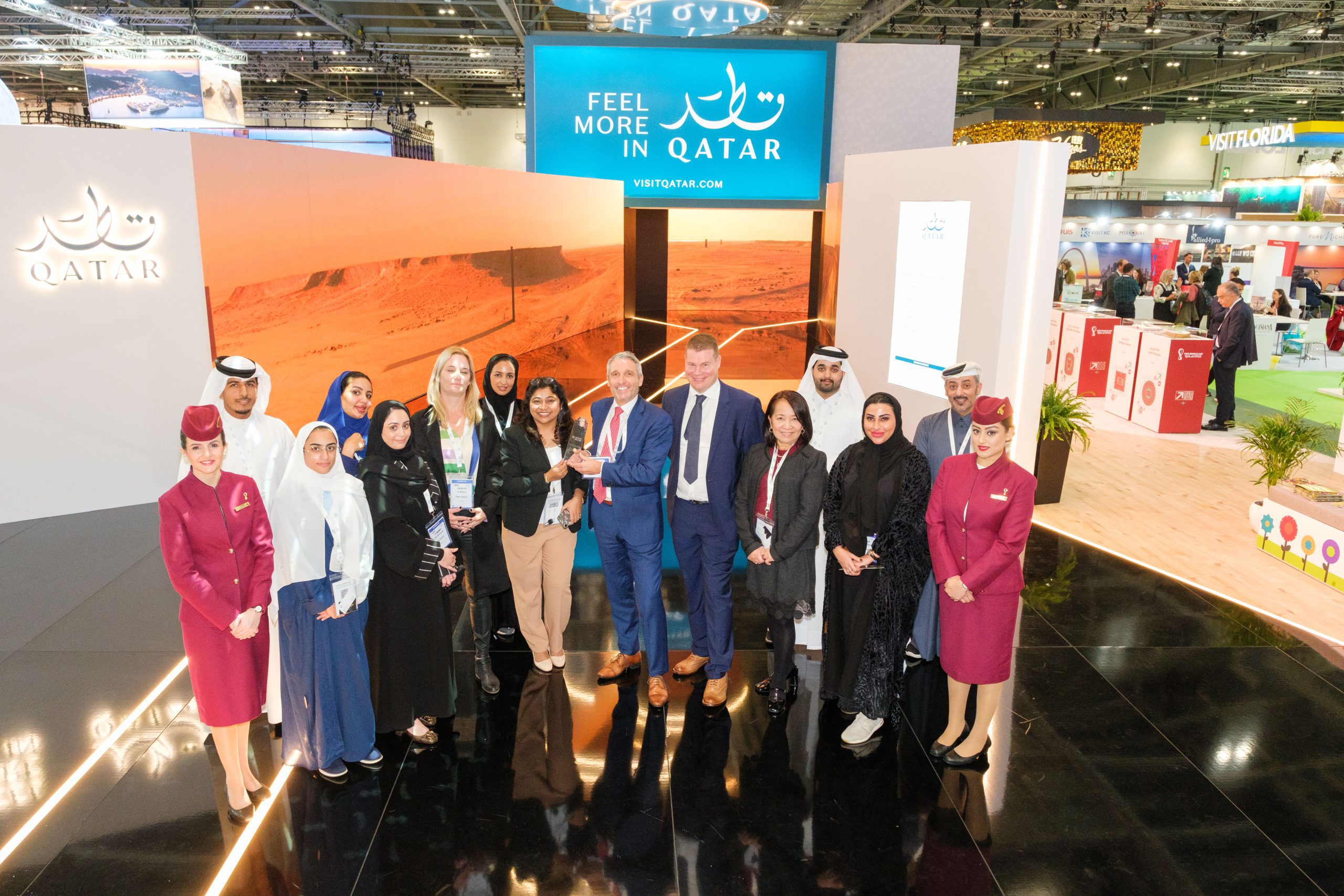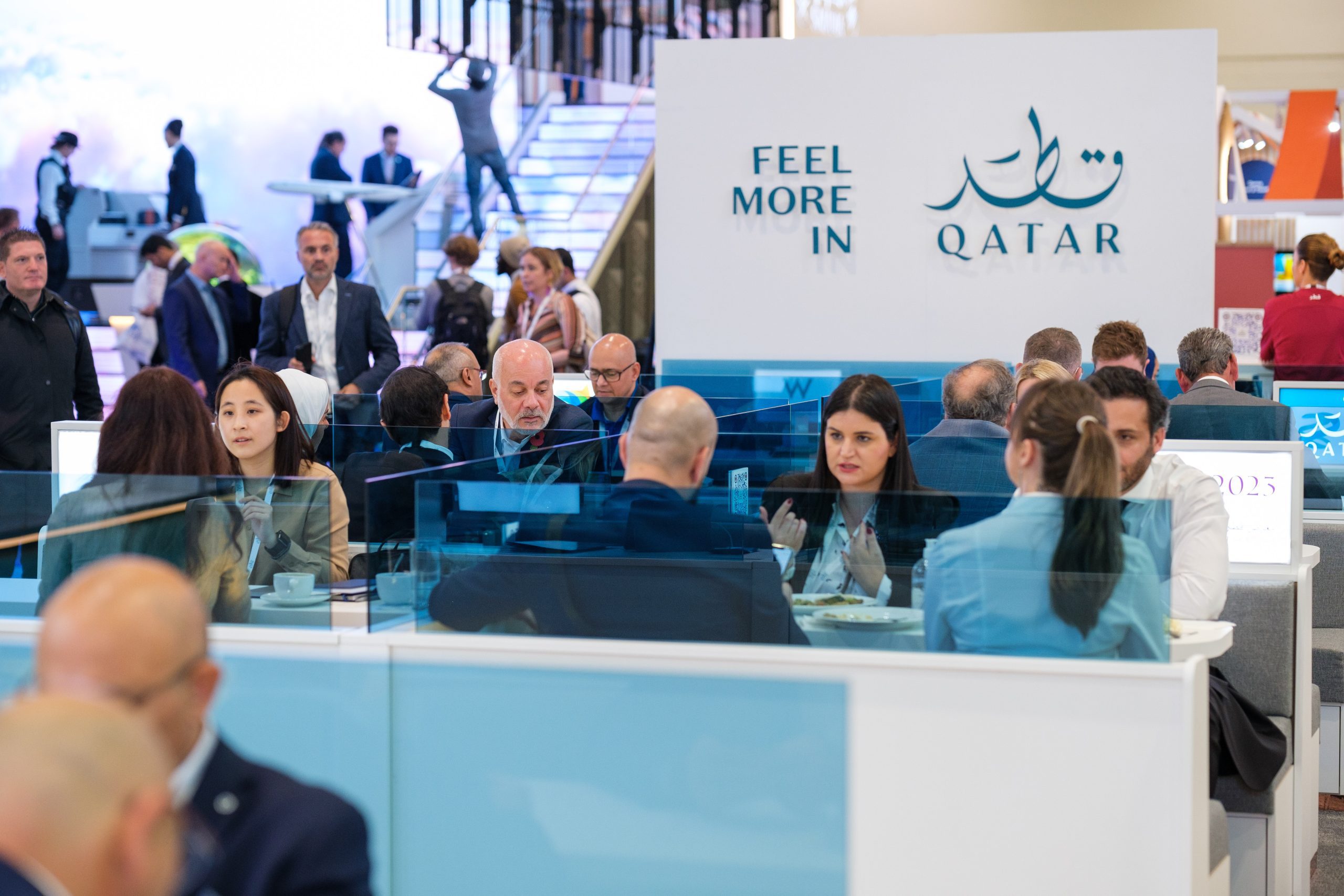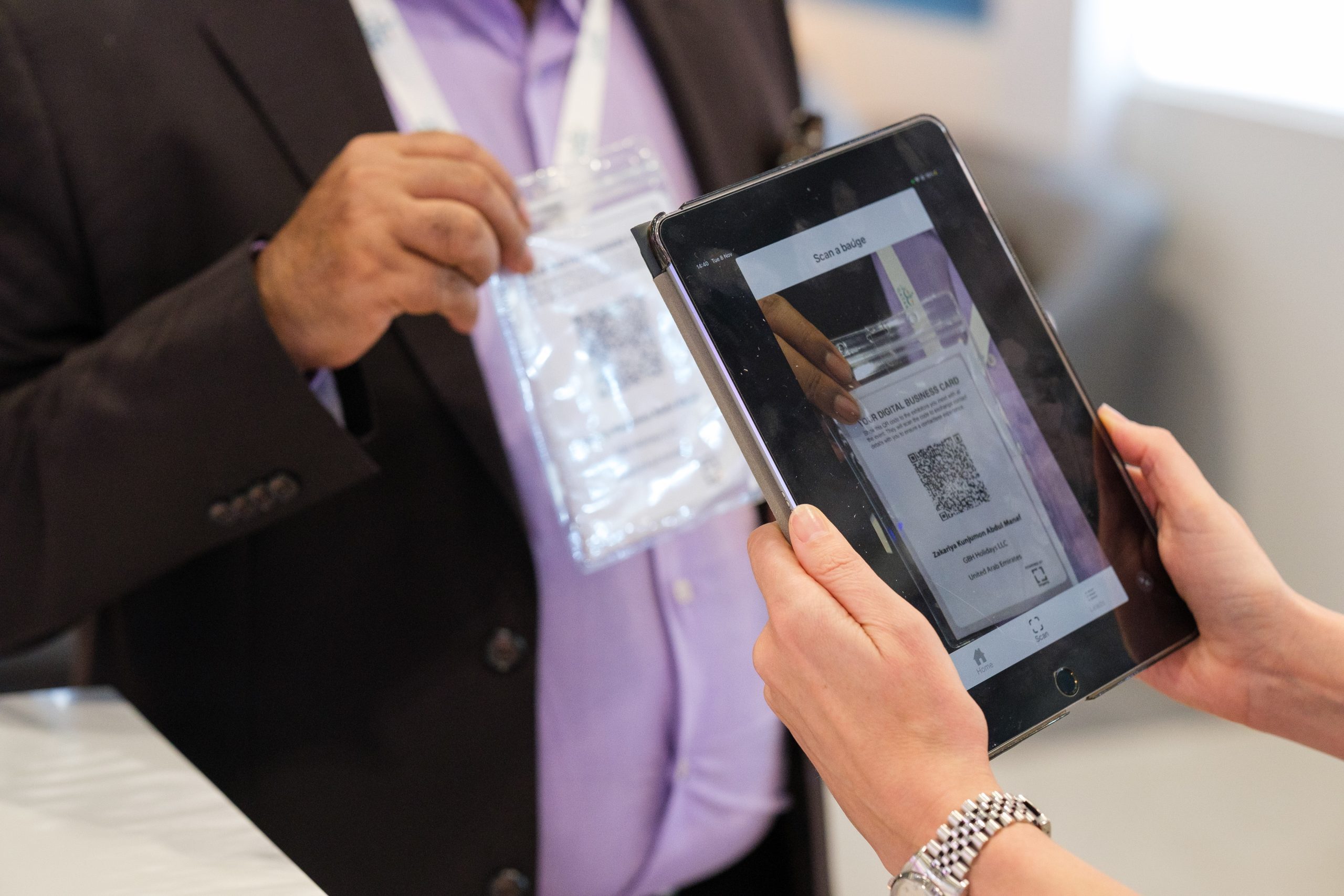 C Square is pleased to have had the chance to work closely with Qatar Tourism Authority to create an impressive booth that was perfectly tailored to their goals and requirements. From the initial design and build to the implementation of strategic programmes, we provided a complete solution to ensure return on their (and all our other customers') investment. All checkpoints, from pre-event to the final day, were diligently monitored to guarantee a smooth and successful journey for Qatar Tourism Authority.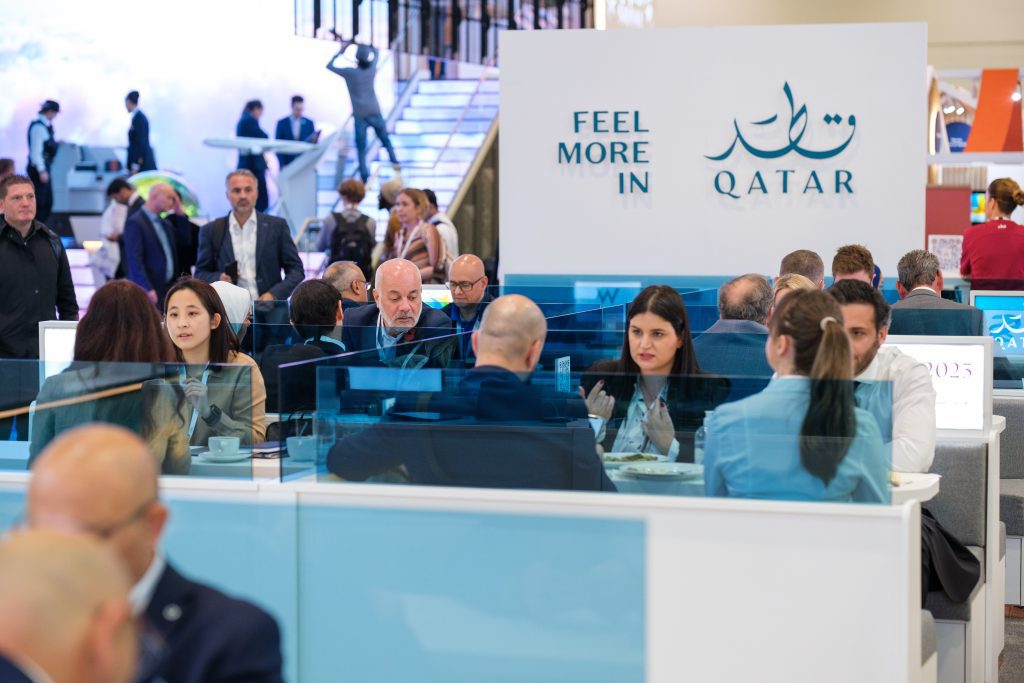 ---
Client: Fujairah Tourism & Antiquities Authority
Located on the east coast of the United Arab Emirates, Fujairah is a hidden gem, with a rich and vibrant beauty that is waiting to be explored. As part of the Fujairah Tourism & Antiquities Authority's mission to promote Fujairah as an attractive tourist destination, C Square was entrusted to conceptualise, design, and build a platform to promote the natural, cultural, and historical elements of Fujairah as a tourist destination.
At the booth, inspiring videos and murals were installed to draw visitors into the beauty of Fujairah's picturesque landscapes, breath-taking natural wonders, and vibrant culture. Part of Fujairah Tourist & Antiquities Authority's requirement was to cater an ideal space for meetings and networking, making it easy for C Square the clients and visitors to foster meaningful relationships.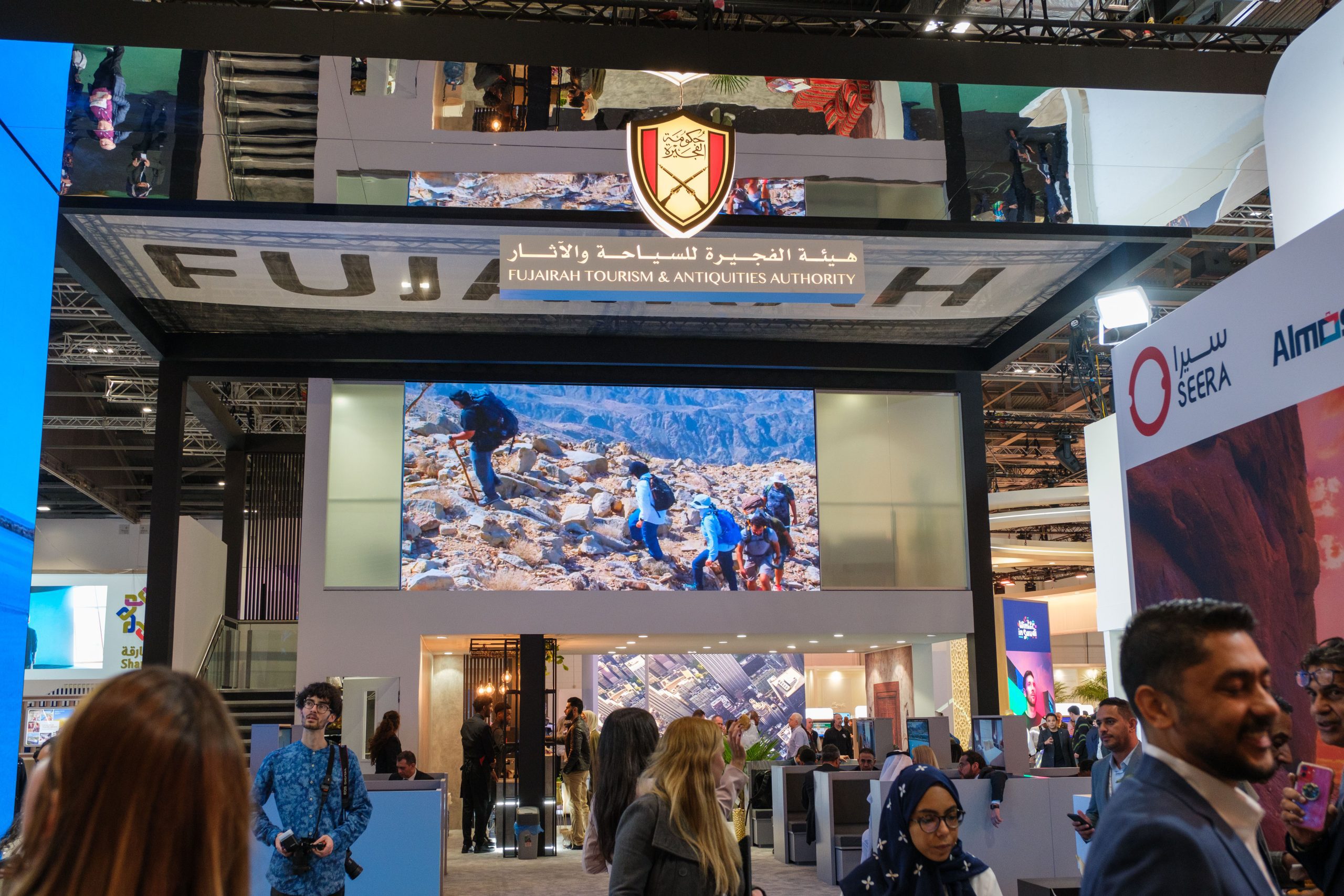 C Square can do all the above and more. The possibilities are endless. Give us a chance to explore ways we can help you draw visitors to your booth.
Our team is made up of experienced event professionals who specialise in creating remarkable event experiences – blending design, technology, art and hospitality. We fully understand the dynamics of each event, ensuring that the contract is tailored to the specific needs of our clients.
We leave no stone unturned in the event production process. From the initial stages of concept development through to project management, on-site execution, and post-event evaluations, we ensure every detail is taken care of. We also provide comprehensive budgeting and ROI analysis, so that you can be sure your investment is maximised.
Once again, C Square will be at WTM London 2023. Join us and witness the world of travel come alive! Be ready to be inspired and reunited with key industry players, make meaningful connections, and most importantly, keep growing the travel industry with innovation and purpose.
Chat with us today and find out how we can help you elevate your presence at this event.
Our Capabilities
Leverage on our capabilities for
Creative design services
Project Management and Manpower
Coordination of Logistics and Technical Details
Booth Construction and Fabrication
Electrical and Structural Endorsement and Permits
Safe Management Measures and Contingency Plans